Free Reports - Value Investing with Options

Whether you're new to options or a seasoned pro, I've found that approaching option trading from a value investing mindset can have dramatic benefits.
Investors become much better invesors when they incorporate customized and conservative option trading into their investments
Traders become much better traders by incorporating core value investing principles into their trades
Learn more by checking out the exclusive reports below.
As an added bonus, each report comes with a free subscription to my Daily Tips and Insights newsletter.
The Reports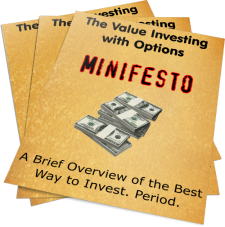 Three important questions:
Are you consistently generating high yield income from low risk stocks?
Do you pay half price or less for your investments?
Have you locked in an adjusted dividend yield of more than 10% on a portfolio of high quality stocks?
Download the Value Investing with Options "Minifesto" and begin answering, "Yes!"to these questions yourself.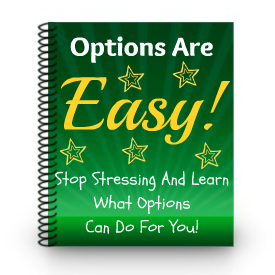 Are you new (or relatively new) to options and want a quick and easy guide to the nuts and bolts of option trading?
Options are important risk management and return enhancing tools that every self-directed trader and investor (yes, investor) needs to understand and be able to use.
This user-friendly 10 page guide will have you up to speed in just minutes.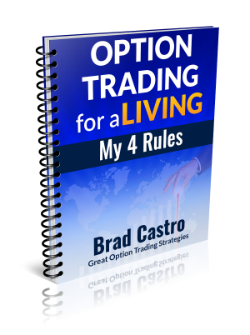 Dream of escaping the cubicle or office?
Wondering if you'll be able to navigate retirement?
I "retired" from my dead-end corporate career in 2009 and have been fortunate enough to do what I want (trade for a living while putting together a massive collection of options-based value investing resources) ever since.
In this exclusive 9 page special report, I share with you my four rules for trading for a living.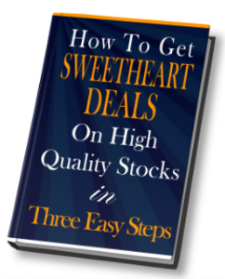 In this exclusive 16 page report I lay out the framework for a cash-secured put selling strategy that's:
Simple to understand
Requires minimal time and effort to manage
Still designed to produce heavily discounted stock acquisitions
This is not a rehash of generic put selling for getting small, one-time discounts.
On the contrary, the Sweetheart Deals approach is designed to help you engineer steep discounts on your high quality stock purchases.
And all via a simple, low key, and laid back strategy.