Great Option Trading Strategies
Your Value Investing with Options Headquarters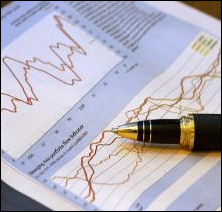 Welcome to the most unique option trading site on the internet.
The mission of Great Option Trading Strategies is to help individuals speed up and improve their investing and trading results.
I do this by advocating a customized, investing-oriented, option trading approach I call Leveraged Investing.
If you're a value investor, a dividend growth investor, or a high yield income investor, the right customized option strategies can eliminate the biggest obstacles to your investing success and dramatically improve your results.
What? You weren't aware you had obstacles to eliminate?
If you identify yourself with any of the three investing categories above, and you're NOT incorportating the right option strategies into your investments, you are leaving money on the table and taking the long route to building wealth.

Featured Video
How to Avoid Catastrophic Option Trading Losses
TradeKing's Top 10 Mistakes Beginning Option Traders Make