Great Option Trading Strategies
Options-Enhanced
Dividend-Focused
Value Investing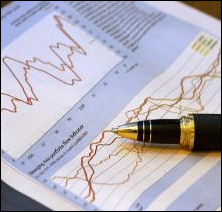 Welcome to
Great Option Trading Strategies
. This site seeks to be:
A repository of option trading and long term investing educational resources
Your Leveraged Investing headquarters, uniting conservative option trading and Warren Buffett-style value investing to powerful effect
Have a look around -
Researching individual strategies? Be sure to check out the Option Strategies Overview page, which includes descriptions and explanations for how the individual strategies detailed on this site are organized.
There's also an Options Reference Page listing all individual trading strategies detailed on this site.
My own preferences are for the option trading strategies I employ as part of my Leveraged Investing approach, strategies that complement and enhance long term, value-oriented investing.
Latest Site Update:
Tax Advantages of Trading Options in an IRA
You can also read the full article - Tax Advantages of Trading Options in an IRA